Publication Support
Our work begins where your research ends. Through our publication support services, we endeavor to manage the entire process with minimal hassles for you, applying our deep knowledge and extensive experience in working with leading academic journals, including IOP publications.
We offer three types of services:
Rapid Technical Review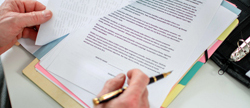 A Rapid Technical Review is an assessment of the manuscript by a subject-area specialist. Your manuscript will be assessed for technical merit and presentation. Specialists will also provide their opinion of the strength of the research and whether it is presented in a coherent manner. No judgment is passed on the novelty of the scholarly activity. Authors can choose this service if they would like another opinion regarding whether the manuscript meets standard criteria to be considered for peer review. Please note that whether a manuscript will advance to peer review is solely decided by journal editors—who might identify other problems during their peer review—and IOP editing services does not influence editorial judgment whatsoever.
Artwork Preparation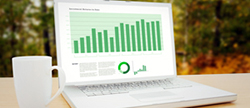 Our graphic design specialists understand technical artwork guidelines across a wide variety of journals and can create complex figures with great accuracy and aesthetic value. They are experienced in working with a range of file formats and can prepare flawless artwork according to the specifications of academic journals. Send us your editable artwork files and other pertinent information, and our designers will format and revise your artwork to meet the journal's technical requisites.
Plagiarism Check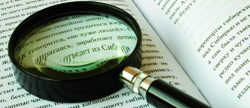 The Plagiarism Check service is designed to assess instances of plagiarism in a manuscript. This service thoroughly checks manuscripts for accidental plagiarism by using iThenticate, a plagiarism-detection software, and provides authors with a report that contains specific recommendations to address any potential ethical problems.
We do not guarantee the detection of instances beyond those highlighted by iThenticate. Please note that this service does not involve correcting the instances of accidental plagiarism through editing or re-writing.